Specials
For inquiries about specials please contact our Reservations Team
Phone 1-800-563-8764
When life gives you Winter…
Go to the Mountains
Save 20% Accommodation in Banff & Canmore
Travel Dates: November 15, 2021 – April 30, 2022.
Includes complimentary parking, complimentary Wi-Fi, a Best of Banff discount booklet and complimentary access to the Banff Local ROAM transit system.
Looking to do something different in Banff?
Take a look at our activity partners for sightseeing, tubing, sleigh rides, and more.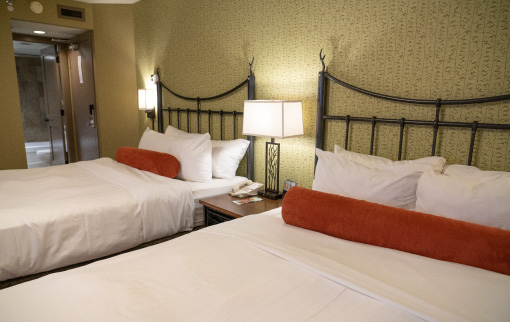 Everything Caribou
From only $149 per person, experience all that is Caribou:
Please contact the Red Earth Spa directly (403-762-9292) after making your booking to reserve your spa appointment.
Banff Craft Beer Festival Package
December 3-11, 2021
The Banff Craft Beer Festival is back in 2021. As the only craft beer festival featuring exclusively Alberta craft brewers, treat your taste buds to delicious samples of craft beer from over 30 vendors from across the province, share stories with local brewmasters, and discover Banff's amazing food and craft drink scene!
Ticket & Hotel Packages Include:
1 night's accommodation
One Admission Ticket per person for the Banff Beer Festival
Dates:
Friday, December 3 & Saturday, December 4
Thursday, December 9
Friday, December 10 & Saturday, December 11
Packages including tickets for Friday & Saturday, are now sold out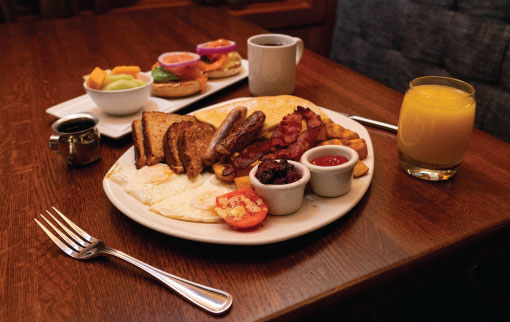 Midweek Bed & Breakfast Special
Experience Banff on a Full Tummy! Starting from $75 per person, this package includes:
Call us at 1 (800) 563-8764 to add additional and kids breakfast.
Banff Caribou Lodge & Spa
521 Banff Ave, P.O. Box 1070
Banff, AB, T1L 1H8
1 (800) 563-8764
1 (403) 762-5887